Cheerful demeanor wrapped in a blanket of elegance is how I would characterize Marissa and Kyle at their Greysolon Ballroom wedding in Duluth, Minnesota.
Obviously a venue built in 1925 with hand-painted ceilings and magnificent chandeliers is going to whisper elegance, but Marissa fits the theme by wearing the hell out of her column white satin dress from The Wedding Shoppe.
Now everyone knows the best accessory for a classy bride is a fun-loving groom and Kyle was so adorable throughout the whole wedding, I wanted to give his cheek a pinch.
During the ceremony, he was beaming with happiness and tears (don't worry, the happy kind) as they literally tied the knot via a cord tying ceremony (check out other cool ceremony ideas we've seen)
Wandering around the historic hotel at Greysolon allowed for some serious romantic portraits and editorial style wedding party photos. Although we did fight through some construction, we ventured outside to hit up Carmody Irish Pub after the ceremony and to overlook the classic lift bridge of Duluth as well.
This whole wedding reminded me of the episode of "The Office" where Jim, Pam, and Michael are planning a party and the whole time they keep asking, "yes, but is it classy?"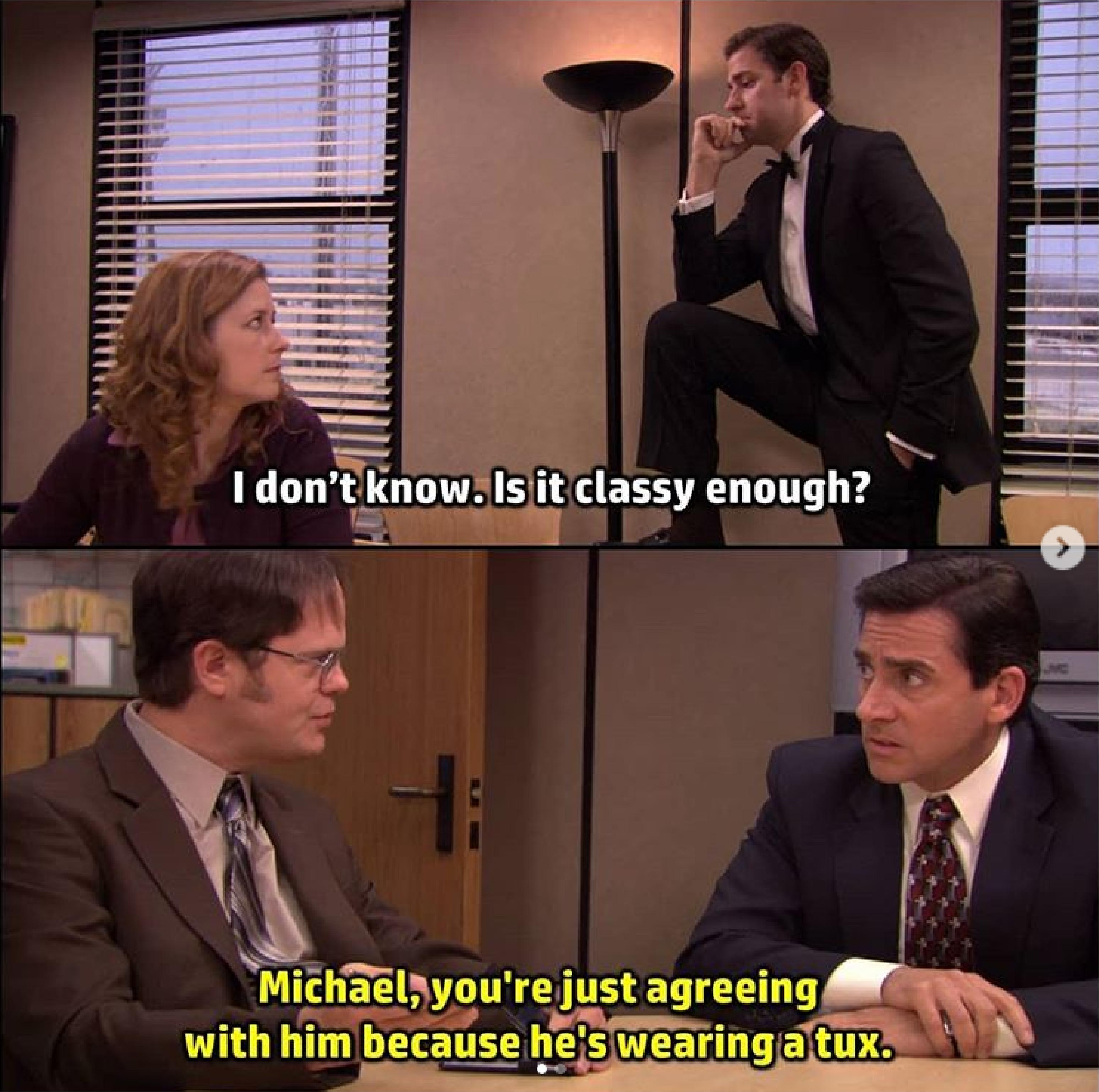 And the answer to everything about this wedding was yes… even when Lizzo played from the DJ and the real dance moves came out. Cheers to you both, you did the damn thing!

____________________________________________________________
As photographers, we count ourselves among the luckiest to have the trust of our clients in documenting their most important days. As you can imagine, reviews and word of mouth are the best way for us here at Penny Photographics to succeed and continue to book amazing couples like YOU. If you have time, could you please spend a few minutes and tell others about your experience with us?
There is absolutely no obligation Any reviews would be greatly appreciated! Just follow the links below:
The KNOT: https://www.theknot.com/marketplace/penny-photogra…
WEDDING WIRE: https://www.weddingwire.com/shared/rate/new?vid=84…
GOOGLE: Write a review
FACEBOOK: https://www.facebook.com/pg/pennyphotographics/reviews
_______
Thanks to all the awesome vendors that helped make the Greysolon Ballroom Wedding magic happen!
Venue: The Greysolon
Hair and Makeup: Nikki Simone / 2 Dye 4 Salon
Cake: How Sweet It Is
Dessert: Great Lakes Cupcakes
Flowers: Flora North
Dress: The Wedding Shoppe
Grooms Suit: Men's Wearhouse
DJ: Sounds Unlimited
Videographer: David Cowardin from Blue Forest Films
Greysolon Ballroom Wedding | Marissa and Kyle